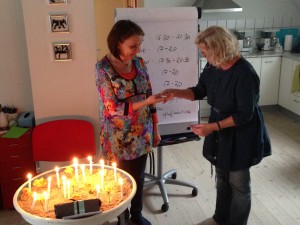 In the therapeutic space, the relationship between therapist and client, it is particularly the therapist's supportive and appreciative presence that seems to be what makes a difference. It is important to follow the client´s experiences and to support and enhance the client´s resources and potentials.
Jung says: "The meeting between therapist and client is like mixing two liquids, one can´t separate them again, and if it is a deep, heartfelt and meaningful meeting, both parts are marked by it forever."
Who is the workshop for
Professionals who works with clients: psychotherapist, psychologist, coach.
Facilitator
Master Trainer, Inge G. Ludvigsen
What is involved in the workshop
The workshop will be practical and interactive
Outcome
Model of essential archetypes.
The therapeutic identity.
The shadow–the person you prefer not to be.
Projections.
Transference–counter transference.
Therapist shadows.
Identify the archetypical energies that are present in your professional life.
The Healer, the Alchemist and the Shaman.
Your professional identity.
Vision-and Mission statement.
Feedback and supervision.
Length
3 days
Reference
"Inge … what else could I say but thank the loving dedication, warmth and professionality, managing great knowledge in a complex matters, making it interesting and wonderful, transforming into a rich experience and personal growth. With the great handling you have of archetypes you make this complex topic appear as to be simple, and you lead us to the deep space, where language is not a barrier, but an opening, where a friendly smile is a companion, where your "stories" or "tales", convey wisdom that transcend time."
Patricia B. Emeres