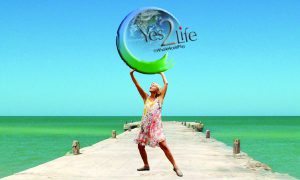 Essential Archetypes in self-development, 7 essential steps to have a free flow of energy™
Learn how to contain love, acceptance, reflection and expressing yourself.
Here, right and wrong is non-existing.
Here the energy is the experience of being alive.
In this workshop we will go through 7 steps
Defining yourself and what is challenging you right now – something that you want to change.
Preparing and getting ready. Acting from self-esteem, resources and inner power and turn the shadow of your survival strategies into your guardians.
Healing the first relations. Father and mother complexes. To have meaning. To love and to be loved in goodness.
Dealing with the shadow. Take behaviors and feelings that belong to you back.
Integrating the feminine and the masculine. The self is born – the experience of being alive.
Rediscovering your self. Bringing new discoveries and resources with you.
Welcome home – celebration
What´s it all about
The ego (doing) The Authentic self (being) The Persona (all the roles in life) The shadow (the person you prefer not to be) Anima and animus (feminine and masculine energy).
Fairytales are often about finding yourself, learning to know yourself – the Hero's journey. To tell your story is to own it and a step on the path into becoming King or Queen in your own life.
Facilitator
Master Trainer, Inge G. Ludvigsen
What is involved in the workshop
The workshop will be practical and interactive.
Outcome
How to recognize these energies and how to work with the complex of the human psyche. You will be aware of some of your most important complex shadows and how to free your energy so you can develop your potential. We go away from being directed from outside to guiding ourselves from within. We become less dependent on external feedback and projection and get a feeling that we are more based in ourselves. The connection between ego and authentic self is re-enforced. The goal is the realization in all aspects of the personality we are – the creation and unfolding of the initial potential whole – to get in contact with the energy from your soul.
Reference
"Inge gave me the opportunity to personally experience in a practical way, a perfect integration of two great ways to approach the psyche: the Jungian and the NLP approach. I would say that she successfully promoted and leaded a deep transit through the complex unconscious space, with perfect harmony and naturalness, capturing the light and the enormous potential of what seemed to have no light at all. This achievement indicates me, the expertise and mastery of Inge, who shared her knowledge and exposes her wonderful work in a simple, warm and brilliantly efficient way. I am very grateful to have had the fortune of getting to know her and experience her guidance. Rocio Olivero
"Courtesy, closeness and willingness to mutual integration, attentive to the individual needs of the participants toward expanding maps. I emphasize the consistency in the development of the themes (the hero´s journey, conscious and unconscious internal world), which makes the workshop an example of its own theoretical content and experiences. Activities were carried out with great simplicity, capturing the essential, and also revealing the learning within a space of symbolism. Masterful! Staying on the path and achieving the goals in each session in connection with the audience." Patricia Basualto
Length
3-4 days