WholeWorldPlay® as an educational tool for teachers, coaches and other professionals wanting to use symbols in communication and growth.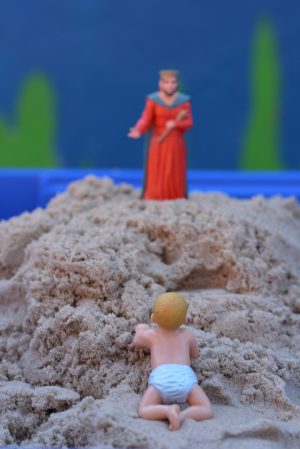 WholdWorldPlay® is developed by Inge G. Ludvigsen together with a tema of Integrative Psychotherapists from Yes2Life, from many years of experience working with chrildren, youth, adults, teams and organizations in transformation, development and creativity. It builds upon a variety of methods like: Sandplay, Jungian Analytical Therapy, NLP, Family Constellations and Early Trauma Release.
"A child is like an angel whose wings are shrinking as the legs grow"
Outcome
Tools to help the child to use symbols in communication.
How to connect with the child/adult and create equal communication.
Help the child/adult to connect with their own resources.
To create greater self-esteem and self-confidence.
To reduce stress and survival strategies.
Create a safe container for difficulties in life; grief, divorce, death etc.
To handle conflicts and create a good container in a group.
Being prepared for talking with parents/relatives.
To overcome the obstacles that block the individual´s development and well-being.
Focus on here and now situations.
Know the difference between Educational Sandplay and Sandplay Therapy.
What´s it all about
In WholeWorldPlay® Counselor the individual is in an active process of development, where the focus is on the symbolic and a path to create own solutions and options. This method offers options where the individual can express difficult emotions, inner chaos and experiences nonverbally. In neuroaffective developmental psychology we talk about how important it is, that  there is trust in the relationship. It is through other people´s recognition and reflections, we evolve. This knowledge is put into practice in Educational Sandplay. At Yes2Life we have spent many years integrating methods to work in a balanced way with partial functions of the brain.
5 month old boy discovers WholeWorldPlay® for the first time.
Neuroaffective effect of WholeWorldPlay® Counselor
Communication and creating good contact.
Communication with emotions.
How through metaphors, drawings and symbols we can activate more parts of the brain  and work with the full potential of an individual.
Where words are not sufficient or behavioral correction is not enough, we need our ability to heal ourselves through symbolization.
Learning and inclusion in an insightful and safe way.
Creating own understanding, integration and consistency.
Who is the training for
Everyone with professional interest in adding a symbolic tool to their work.
Facilitator
Inge G. Ludvigsen & the team at Yes2Life.
Timeframe for the training
The program is 5 modules of 3 days
Module 1: Communication and emotions, processes with symbols.
Module 2: Using play and symbols as a tool to create understanding and growth.
Module 3: Using metaphors and symbols.
Module 4: Using drawing and symbols.
Module 5: Working with survival strategies and essential archetypes.
Introduction to WholeWorldPlay