Inge Konge Ludvigsen, Owner and founder of Yes2Life ApS – Nordisk NLP Akademi, Denmark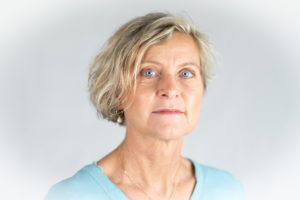 The purpose of Yes2Life is to educate professionally in coaching, psychotherapy, facilitation and consultancy.
Inge began studying NLP in 1992 and Jungian Analytic Therapy, Infant Therapy and SandPlay in 2002.
Today she is combining these methods in her work to process the entire human system in the most successful way.
She has been a trainer since 1996 and has worked as a professional therapist and whole-life coach since 1997.
Inge is member of EAP, European Association of Psychotherapy and MPF, Danish Association of Psychotherapy.
Inge inspires people around the world and gives trainings internationally (Finland, Holland, Chile, Canada, USA)
Inge´s vision is that: "Together we can Heal the world, and so much – much more…."
Inge´s mission is to create a loving and creative environment, where people can nurture the soul – to create beauty, healing and growth. We all deserve to have a good life.
Work as
• Master Trainer
• Psychotherapist
• Sand-play therapist
• Yes2Life Master Coach
• Supervisor
• Yes2Life Facilitator and Facilitatior in WholeWorldPlay
Speeks Danish & English
Education/Certification
Generativ Coaching with Robert Dilts & Stephen Gilligan, London 2015/16
Family Constellation with Jessica Riberi, Morten Hjort, Svagito Libermeister, Dwari from 2013 – 2016.
Trance Camp, San Diego 2013 with Stephen Gilligan
Certified Master Trainer, Facilitator and transformational Entrepreneur from University of California, Santa Cruz v. Robert B. Dilts and Judith DeLozier, August 2011
Certified Trainer and consultant from University of California, Santa Cruz v. Robert B. Dilts and Judith DeLozier, July 2009
Graduate of a two-year course in Analytical Psychology, the course is approved by the C.G. Jung Institute, Copenhagen. From September 2007- May 2009
RAB registered NLP Psychotherapist through Danish NLP Psychotherapist Association. Approved under Ministry of Health, 2007
2-year training in Sand Play v. Rita Ebbesen and Lisbeth Myers Zacho, 2004
Training in Infant Therapy with Inger Poulsen, 2004
Educated in NADA ear acupuncture, 2000
Educated NLP Psychotherapist and consultant 1996. Trained by Robert Dilts, Todd Epstein, Susan Nate, David Gordon, Matthew Tierney, Suzi Smith, Tim Hallbom, Ole Vadum Dahl, Robert McDonald, Tamara Andrea and Tad James.
Studies in Cranio Sacral Therapy with Trine Rosenberg 1995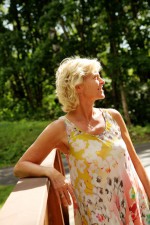 Trained NLP Master Practitioner, 1993
Training in Milton Erikson Hypnosis v. Tad James, 1992
Dramaturgy Study, Aarhus University 1988
Samsoe folk High School, Theatre Line 1985
High School, Grenaa Gymnasium 1983
Student Development USA, 1980
Experience:
Employed at the Nordic Theatre School, leader of a project:
"Theatre as a Tool in Teaching" and child puppet show, 1988
Employed at the Danish Institute of NLP as a therapist and trainer, 1996
Freelance NLP trainer, supervisor and consultant, 1997
Created Nordisk NLP Akademi, 2007. The purpose of the Academy is to give professional education in Psychotherapy, coaching, facilitating and consultancy.
At the Academy we offer Training in: NLP Practitioner, NLP Master Practitioner, Master Trained Coach, Integrated Psychotherapy, Sand-play and team-play, Facilitating and consultancy, WholeWorldPlay Counselor, WholeWorldPlay Facilitator.
References:
External Consultant v. Danish Management Forum: Copenhagen Airport, Carlsberg A/S, Scania Busses, LM Ericsson.
External Consultant v/ Dan B. Mortensen: Jyske Bank and JN Data
Baltica Insurance, AKVA Waterbeds Ry, Kaj Neckelmann, NLP Huset, Sports College Aarhus, Training for educators, Dansih University for Education,Viby. Social and Health Schools in Silkeborg and Aarhus, DOF and AOF, Silkeborg Adult Educational Foundation Corse. Schools, Free Schools and Institutions for smaller children. ID Therapeutic School, Ringkøbing Municipality, Abuse Counselling Holstebro, Rougsø , Randers, and Esbjerg Municipality. True Hearts, Finland. Gestor PNL, Chile. Indigo Lounge, Canada.
Developed team-play concept, 2004. References:
Nokia, Jyske Bank, Randers, Aahus, Horsens, Herning and Esbjerg Municipality, The Municipal Dentistry School, Ebeltoft spa-center.
Developed together with Wim Beek: "Balancing feminine and masculine energy"™
Publications:
CD: "Wisdom of the Heart 1"
Fantasy journeys for body and soul – accompanied by instrumental music by Inge and Helle
Guide book: "Balancing feminine and masculine energy"™ by Inge and Wim
Articles:
"Circle of balance"™ and "Sun Beam"™
Television:
DR 1: 10 broadcast of the consumer program "Rene ord for pengene" (Pure word for the money)
DR 2: "Par på prøve" (Couple on trial)
DR 1: "Den lille forskel" (The small difference)