Archetypes of the Ego,Constellations of the Self
 We will work with the archetypes; victim, perpetrator, caretaker and magician.
The archetypes are energetic fields that shape the life of the person, an organization of specific behaviors, skills, beliefs and sense of identity, from which representations of the world and lifestyles are founded. In terms of C.G. Jung, are behavior models. In this workshop, Jessica Riberi will guide you through the energetic field of the Inner Child, with his/her mandate and life script. The participant will wide his/her awareness of the family energetic bonds and at the same time, find some essential path to develop his autonomy and alignment to his values at the present moment.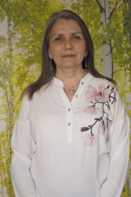 We will explore some other archetypical fields relate to our vulnerability: victim, perpetrator, care taker and magician. Jessica has develop a model who integrates Quantum NLP, Family Constellation and Archetypes.
The essential objective is to strengthen a generative state of consciousness.
To participate
All with interest are welcome, you must have some experience with self development, therapy or coaching. Write to: inge@yes2life.dk if you have any questions. Or call: +45 20121413

Date
26.-29. of June 2019
Wednesday from 16:30 – 21:00
Rest of the days from 9:15 – 17:00
Price
2980,00 Dkr, Euro 398
If you attend from abroad the price is Euro 298
We have a limit of 20 participants. So we recommend that you apply as soon as possible.
Jessica Riberi Psychologist, Master Trainer in PNL, NLPU. Generator of knowledge, innovation, avant-garde. She has integrated Psychology, with her extensive specialization in NLP, Archetypes and Family Constellations, Self-Therapy and Symbolic Work. Founder and Director of Institute Gestor. A center affiliated with NLP University, California USA, with 20 years of experience in the training and development of NLP. She is the only one who represents NLPU in Chile. Its programs leading to NLP Quantum Coaching title have double degrees: NLP University and Institute Gestor. She teach and designs the Quantum NLP Coaching Programs. 30 years of experience as a psychologist. She was communications consultant in business initially. Then, with vast experience in psychotherapy, coaching and family constellations.
And now a writer, with 4 books ( Spanish version until now):
Let's talk about Adoption. e–book. Gestor. 2006
NLP Seeds for Quality of Life. e–book. Gestor. 2011.
Bond of Life, Editions B, 2017.
The Journey in a Loving Couple. Urano, 2018