Jessica Riveri Cerón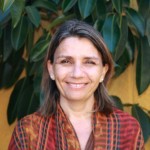 Director and Owner of GestorPNL Chile.
Psychologist and Master Trainer in NLP,
Member of the Global Community of Trainer and Consultants in NLP, NLP University, California USA.
Specialist in NLP, Hypnosis, Self-Therapy and Family Constellation.
Diploma in Qualitative Research for PsychologicalSciences.
Director of the Society of Trainer and Coach in NLP, Gestor – Chile.
Psychologist with a specialization in NLP and Hypnosis, with more than twenty years of experience in applications of NLP. Initially her professional activity was oriented mainly to the field of communications and people in organizations. Advisor to large enterprises in the mining area. Especially develops consultancy in strategic communications, leadership and management modernization policies implementation. Involved fifteen years as a consultant – partner of INTERO Consultants and diploma in Management of Human Resources at the University of Santiago.
By 1998 she created an NLP center in Chile, GESTORPNL, representing Dilts Strategy Group and Delozier and Associated International. Its programs are recognized by NLP University, California (NLPU).   She is Master in NLP, with a specialization in Health and Trainer in NLP in NLPU. She is member of the Global Community of Trainers and Consultancy of NLP, NLPU. Diploma in Advanced Techniques of Hypnosis with Stephen Gilligan (USA) specializes in Psychotherapy of the Self. Diploma in Techniques of Qualitative Research applied to the Psychological Sciences, University of Chile. With advanced training in Family Constellation at the Institute of Constellations – Osho, Barcelona, Spain.
In 2011,she did the Master Trainer in NLPU, training programme that garners all new developments in the area.Jessica is affiliated to NLPU and represent NLPU in Chile. She currently directs the specialization programs in NLP, Practitioner, Master Practitioner, Coach and Trainer in NLP level, facilitates skills development workshops, sponsors international workshops and works as a psychologist, providing new alternative for people in their personal and professional life. It makes individual counseling, psychotherapy, and family constellations.
Director of the Society of Trainer and Coach in NLP, GESTORPNL – Chile.  We assume the mission to research, spread and create communities on the basis of the NLP.
Trish Nymark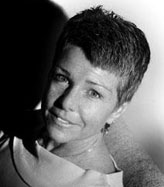 RAB-registreret Psykoterapeut gennem Dansk NLP Psykoterapeut Forening, uddannet som Sand-play terapeut og Master Trained Coach fra Yes2Life-Nordisk NLP Akademi. Arbejder som terapeut, coach og ADHD konsulent i egen virksomhed. Uddannet som sygeplejerske og underviser/holder foredrag indenfor bl.a. psykiske lidelser.
Kontakt:  trishnymark@trishnymark.dk – tlf. 61662259
Reetta Vanhanen, Helsinki Finland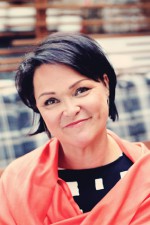 Reetta is a NLP Master Trainer from NLPU, her mission is to create a world where people can be seen and heard the way they are, genuine themselves, their channel open so their life force is with them. Inge and Reetta connected at NLPU in 2009. Inge & Reetta have been co-training since 2010.  At Yes2Life we are very grateful for our cooperation – and all the things we will share in the future.
www.vanhanenreetta.fi
Om Lotte Juul Lauesen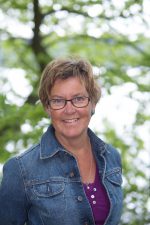 www.inter-mezzo.dk
Jeg har arbejdet i mange år som coach og uddannet coaches og mentorer.